Valentine's Day is the most popular day of the year to dine in a restaurant, with more than 30% of consumers celebrating by going out to eat. How can you make sure that couples choose your restaurant for their romantic night out? Try putting on a Valentine's Day Special. Here are ten ideas to get you started.
Wine Tasting Event
What's more romantic than wine? Couples will appreciate having a night out that's a little bit different from the usual Valentine's Day dinner. You can decide to have this event as a sit-down dinner or serve finger foods and appetizers. Either way, you will need to choose wines that pair well with your Valentine's dishes (you can enlist the help of a sommelier).

Rose Package
Help make it Valentine's Day date to remember by partnering with a local florist to provide roses or bouquets to dining couples. This means one less stress for couples on the go, and they will love getting flowers delivered to them at their table.

Lunch for Busy Couples
Couples who don't have time for a drawn-out dinner can meet at your restaurant during the workday instead. You can make the lunch hour just as romantic with Valentine's Day lunch specials and desserts.

To-Go Valentine's Day Meal
Some couples prefer to have a quiet Valentine's Day meal at home, but without cooking. You can offer a solution with a to-go Valentine's meal—a take-home special that includes everything they might eat in the restaurant. You can sweeten the deal with a free dessert or another promotional offer. This is great for restaurants that fill up on Valentine's Day since they can still take customers for to-go meals.

Package for Parents
It can be difficult for parents to find a babysitter on Valentine's Day since it's such a popular night to go out. UK restaurant Al Forno solved this in 2017 by partnering with a local childcare service so that parents can enjoy their meal without worrying about their children.
Special Offer for Students
University students want to celebrate Valentine's Day too, but may not be able to afford a fancy night out. Give them a hand with a student special. You can offer Valentine's meal at a discounted price with a student ID—a sure draw for young couples.

Dishes for Two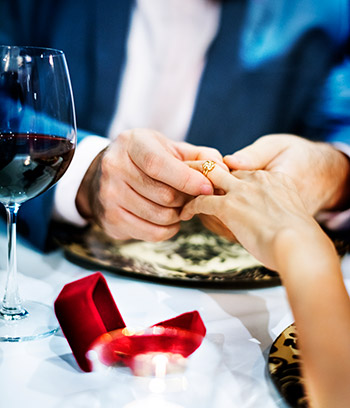 Inspire togetherness with dishes for couples to split. This can be as simple as a piece of chocolate cake for two, or you can promote dishes that are commonly shared, like appetizers.

Aphrodisiac Dishes
Incorporating well-known aphrodisiacs like oysters, chili peppers, figs, and chocolate into dishes is a popular Valentine's Day theme. Toronto's Maple Leaf Tavern has served an "aphrodisiac salad" to Valentine, and The Carbon Bar offers oyster appetizers. Couples looking for an interesting experience will be drawn to an aphrodisiac-filled Valentine's Day menu.

Valentine's-Themed Food and Drinks
Another popular promotion is Valentine's Day-themed dishes. This can include heart-shaped foods like pizza, sushi, or desserts, or you can go to the red and pink route. It's simple enough to create a few pink cocktails, but you can also make use of natural red foods like beets or red potatoes in your dishes.

In-House Photographer
You can hire a professional photographer for the evening. Many couples will enjoy having a few shots of them in their Valentine's Day best, and this is especially ideal for those who get engaged. They'll appreciate having a pro there to capture the special moment!

Add some romantic ambiance and soft music, and any of the above promotion ideas will help make your Valentine's Day a hit, and maybe even gain you some repeat customers.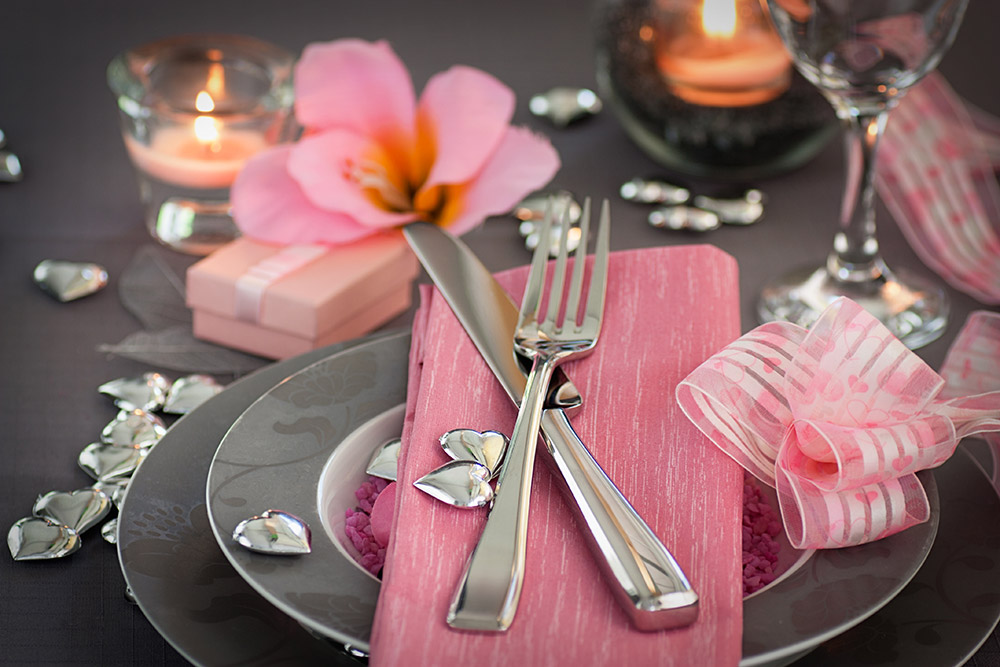 Curious to learn how I can help you and your restaurant business? Let's talk!
Book a free 30-minute consultation. To learn more, visit my restaurant consulting or restaurant coaching services pages. To acquire new skills, visit our Online Culinary School and start making change.